Breakaway
 is an upcoming sport brawler currently under development by Amazon Game Studios. It was revealed at TwitchCon 2016. Release date has not yet been announced. This wikia is a collaborative resource for the game and is maintained by the contributions of the fans. Feel free to use our Discussions to discuss gameplay. All editors are welcome. Come join our community!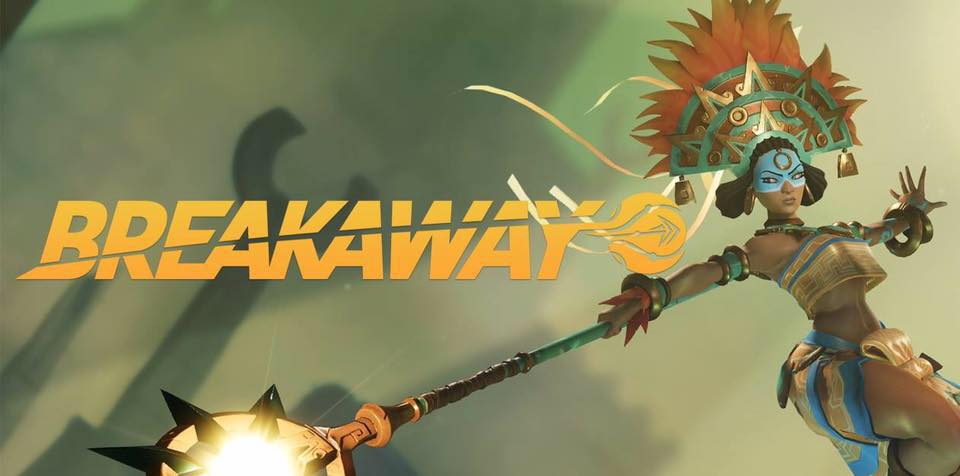 About Breakaway
Breakaway is a mythological sport brawler, combining the intensity of a fighter with the teamwork and tactics of a MOBA. Assemble your team from an expanding roster of legendary warriors from myth and legend, each with their own unique ability to summon weaponry that can turn the tide of battle or alter the arena. With intense pacing, rich characters, and visceral team combat, Breakaway is unlike anything you've played.Combining elements from the fighting, MOBA, and action genres, Breakaway offers a play style for everyone. 
Warriors
Videos
Ad blocker interference detected!
Wikia is a free-to-use site that makes money from advertising. We have a modified experience for viewers using ad blockers

Wikia is not accessible if you've made further modifications. Remove the custom ad blocker rule(s) and the page will load as expected.