Jarra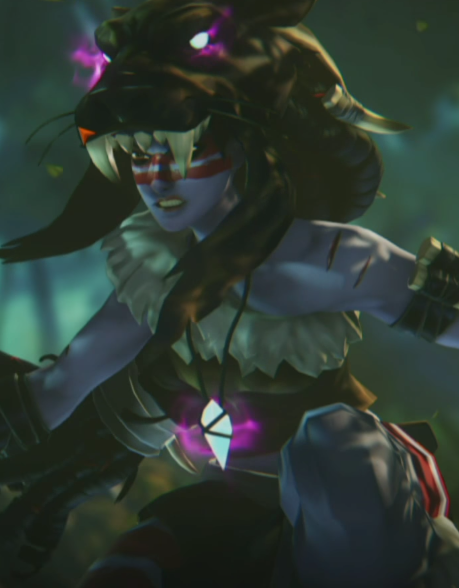 Jarra is a high burst melee assassin in Breakaway. She was introduced on March 31, 2017 during the Alpha stage of the game. She relies on stealth and ambushing her opponent. Her movement speed is very fast as is her primary attack. 
Abilities
Primary attack - Quick melee attack with some forward momentum.

Camouflage - Temporary stealth. Becomes visable when she attacks or after being close to an opponent for too long. Brief invincibility on activation. 

Pounce - Leaping attack which stuns the opponent and can be charged to increase range. 

Predatory Focus - Buff which increases the damage for her next attack as well as her move speed towards opponents. 

Eviscerate - Powerful multi-slash attack, which deals great damage.
Perks
Buildables
Cursed Ward - Slows down an opponent within range. 
Skins
Taunts
Media
Images
Videos
Ad blocker interference detected!
Wikia is a free-to-use site that makes money from advertising. We have a modified experience for viewers using ad blockers

Wikia is not accessible if you've made further modifications. Remove the custom ad blocker rule(s) and the page will load as expected.