Thorgrim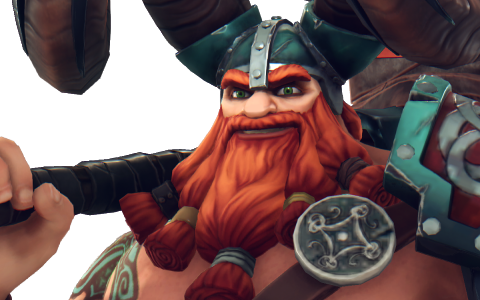 With the horns of a mythic battle ram and the weight of a massive warhammer, Thorgrim welcomes the challenge of each new battle on his journey to Valhalla.
Abilities
Primary Attack

- Heavy overhead attack.

Armor Up

- Grants temporary invincibility, while knocking back any opponent who attacks. 10 sec CD

Rib Splitter

- Spinning attack which knocks back opponents and projectiles. 6 sec CD

Ram's Head

- Quick, lunging attack where Thorgrim flips an opponent up and over his head. 9 sec CD

Ragnarok

- Power area of effect attack, which deals damage and launches any nearby opponents in range. 20 sec CD
Perks
Ragnarok the House

- Level 2 - 15 bonus Armor for each opponent hit by Ragnarok for 10 seconds

Throwgrim

- Level 3 - Refresh cooldown for Ram's Head after using it to throw an opponent off of the level

2nd Wind

- Level 4 - Regen 35 Health per second for 5 seconds after getting a kill or assist

Spinning and Winning

- Level 5 - Reduce the cooldown for all other abilities by 1.5 seconds for each opponent hit by Ribsplitter
Buildables
Demolition Hammer

- Creates shockwaves that knocks away nearby enemies and damages all buildables.

Wall

- Sturdy, defensive buildable used to block or reinforce positions
Skins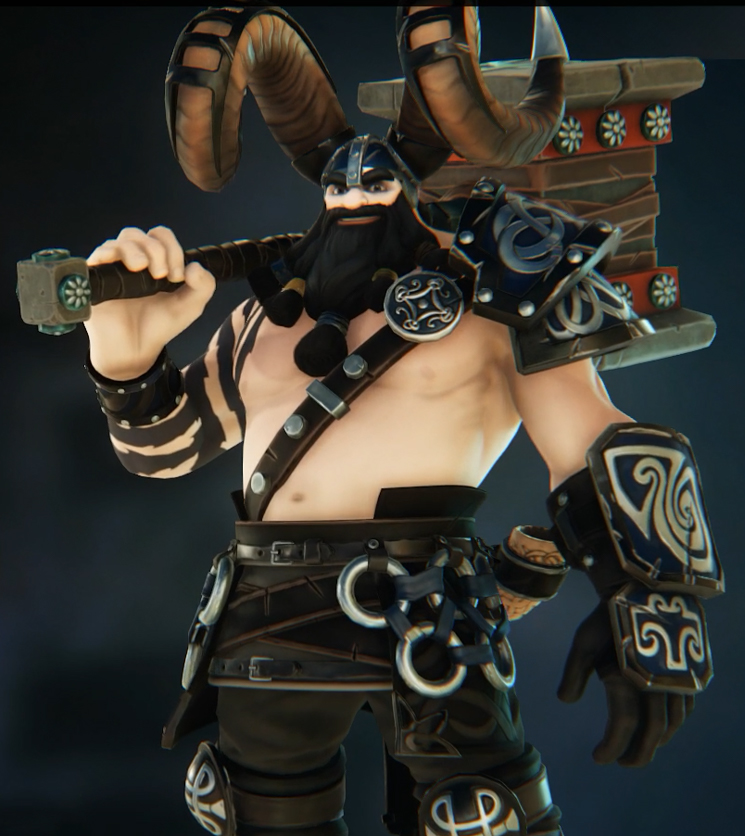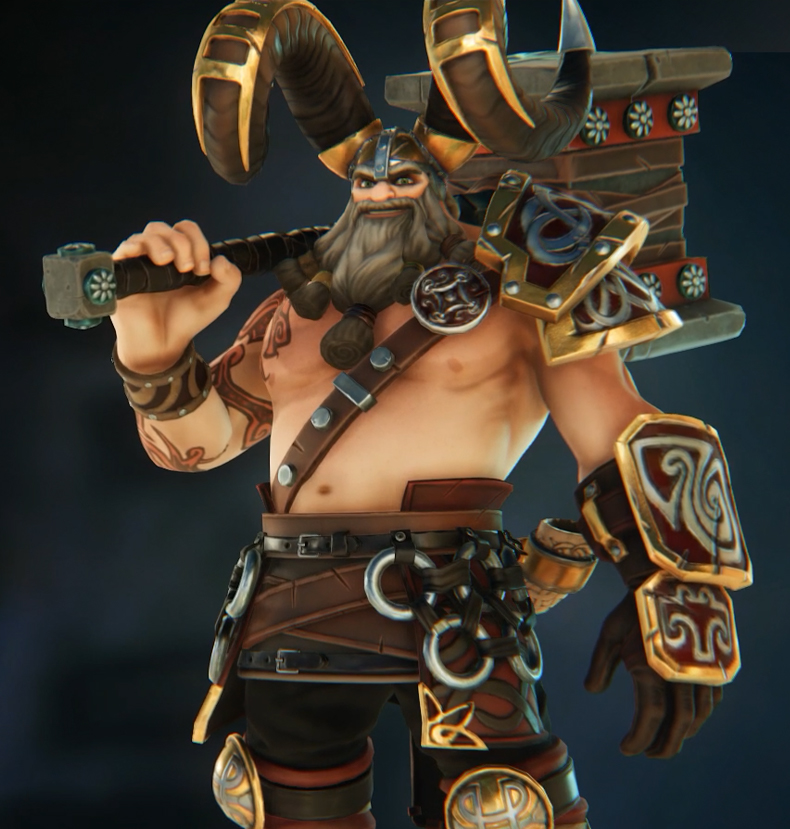 Taunts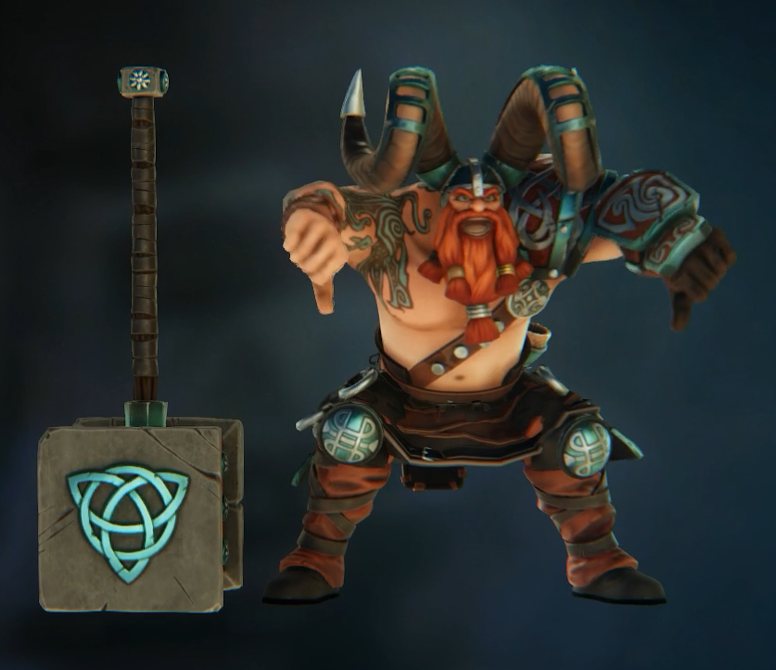 Media
Images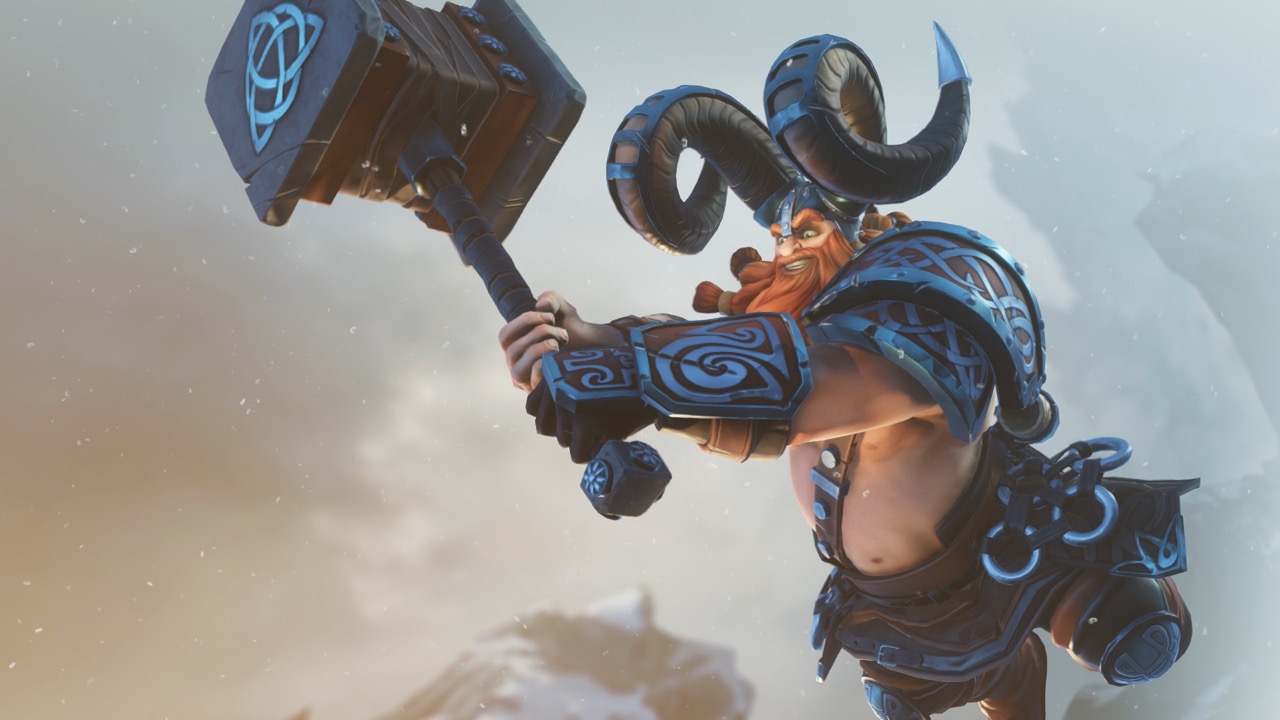 Videos
Ad blocker interference detected!
Wikia is a free-to-use site that makes money from advertising. We have a modified experience for viewers using ad blockers

Wikia is not accessible if you've made further modifications. Remove the custom ad blocker rule(s) and the page will load as expected.